Mitochondrial Medicine 2023
Call for Abstracts
Opens December 15, 2022 and closes March 31, 2023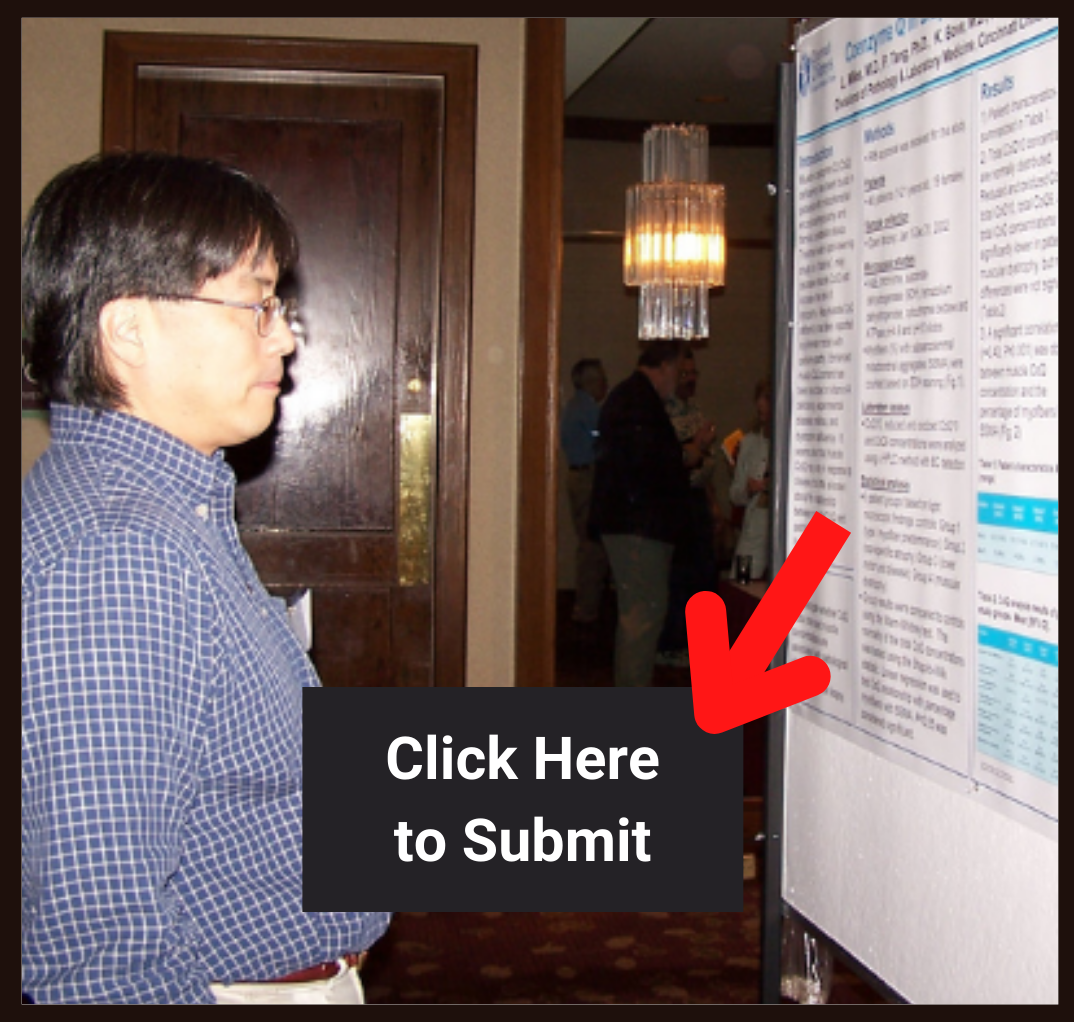 Want the chance to present your work and participate in Charlotte, North Carolina June 28-July 1, 2023?
Platform sessions:
Mito/Inflammation
Mysteries of mtDNA
Mitochondria/Viruses
Mitochondrial Signaling
Mito Transplantation
Mito Genetic Therapy
Mito Transfer/Fatty Acid Synthesis
Clinical Trial Studies and Updates
UMDF-Supported Research Infrastructure (NAMDC, MSeqDR, TreatMito, MCN)
Cash awards ($1000, $500, $250, and $125) will be presented to winners during the meeting for the top four abstract presentations.


Registration will open in January 2023. Visit www.umdf.org/symposium for updates.
REMINDER: Submitting an abstract does NOT include registration to attend the meeting.

Formatting Instructions
Within the application, you must attach your abstract in Word format (.doc or .docx). Upload will not work for any other format. Please save your abstract document file name as the number assigned to your submission (for example: 2023PA-0000000). Follow the formatting instructions to the right. Information provided in your attached document will be used in the digital course syllabus and possibly published post meeting - please check carefully that title, authors and affiliations are included.
Body of Abstract should be a maximum of 500 words and include all elements within the attachment - abstract title (title of paper), presenter (Surname - identified with asterisk), author(s), institutions, and abstract body.  Please use the format to the right in the preparation of your abstract document prior to attaching it (use Times Roman 12 point).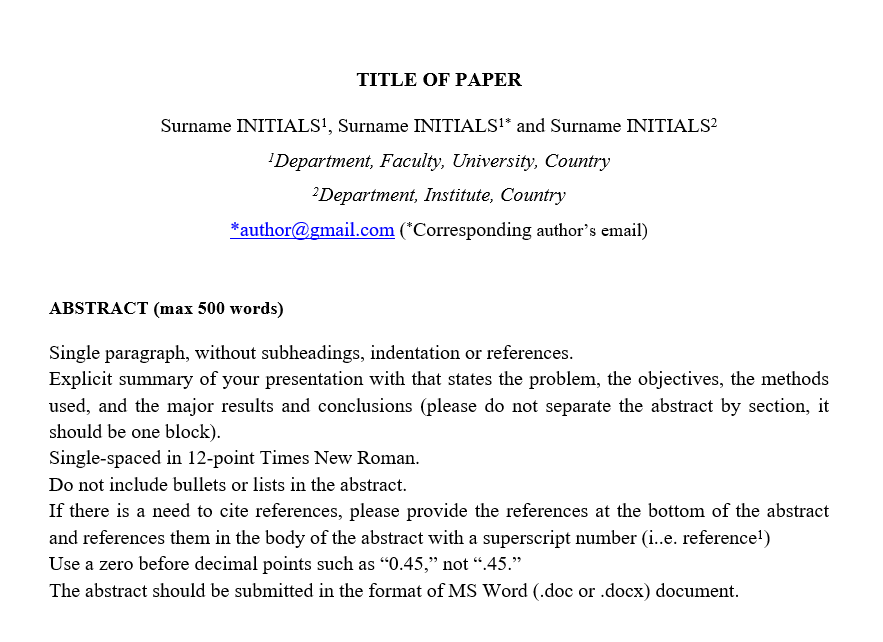 General Information - Call for Abstracts
UMDF provides the research community the opportunity to share abstracts of their projects during the Mitochondrial Medicine Symposium – visit umdf.org/symposium for program updates.  Abstracts should highlight major aims of your research project so symposium attendees can quickly understand the purpose and final conclusion of your work.
The call for 2023 abstracts opened December 21, 2022 and will close on March 31, 2023. All submissions will be peer-reviewed by the Abstract Review Committee. Approximately 24 abstracts will be selected for oral presentations during select platforms. All approved submissions will have the opportunity to share their projects during the dedicated poster sessions. 
Please direct all abstract submission inquiries to [email protected].
General programming questions? Email [email protected].


Instructions for Posters
Poster dimensions should fall between 3 to 3.5 feet high by 3 to 3.5 feet wide (landscape).   
Set up for the poster sessions will begin LATE on Tuesday evening on June 27 or you may set them up on Wednesday morning, June 28, between 6:00 - 10:00 A.M. Removal of the poster materials should be no later than Noon on Saturday, July 1, 2023.   Even numbers (per the Reference ID assigned to you) will stay at posters on Wednesday evening, June 28 and Odd numbers (per the Reference ID assigned to you) will stay at posters on Thursday evening, June 29.